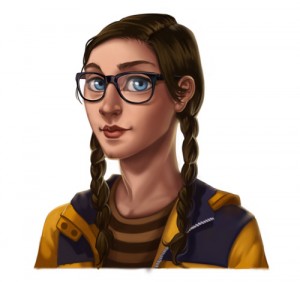 Nixie is Reed's daughter.
Although only 13 years-old, Nixie is wise beyond her years. She's also exceptionally bright – an excellent student and a good judge of character.
Nixie helps her father by working as the caretaker of Victors Village houses after school.
Nixie's been working on a more efficient lure to provide to the fishermen of District 4, which the player will help her perfect.