This FAQ Article, as well as the subsequent Technical Support article are helpful for users who experience one or more of the following issues:
Full screen option
White/Blank game screen
The bottom of the game screen is "missing" or "cut off" by browser
Full Screen Option:
The Gamemakers have heard your requests for a Full Screen option. Unfortunately, it is not available at this time. Please check the Facebook page and/or this website in the future for more update news and any announcements regarding new features.
White/Blank Game Screen: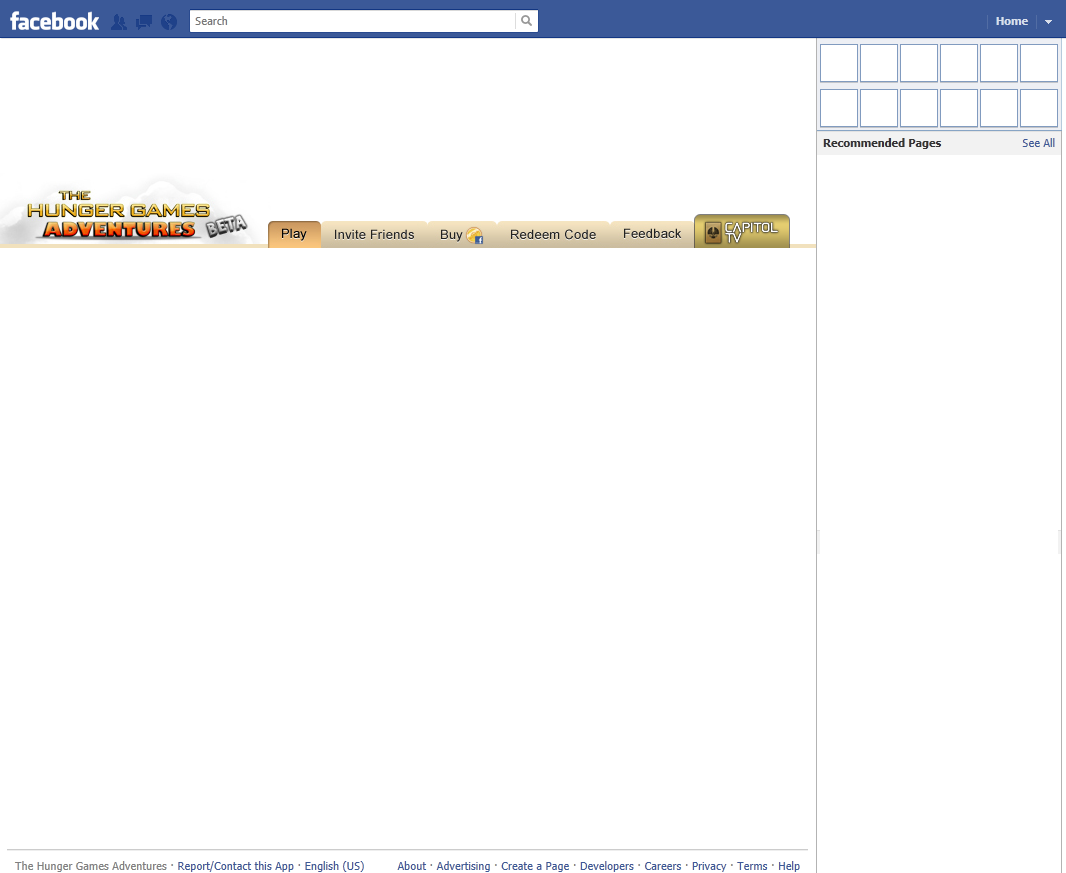 The majority of our users that report opening the game to a blank white screen have one of several things in common:
Their firewall is blocking the game from loading
They're using Internet Explorer

 Their browser security settings are "too high" or blocking the game from accessing Adobe Flash
The Bottom of the Game Screen is "Missing" or "Cut Off" by Browser:
We recommend attempting to access the game using a different browser. If the issue persists across browsers, check to make sure your Firewall or browser security is set to allow the game or Adobe Flash access to run.
Sometimes when zooming your browser in and out, your game screen can be cut off. If this happens please follow the instructions below.

For any Browser:
Hold the Control Key and either the mouse scroll or use the plus/minus key to adjust your screen back to 100%.
Google Chrome:
Click the wrench on the top right side of the browser.
Go to Zoom and make sure it is set to 100%.
Refresh if needed.
Firefox:
Click the View tab on the top left side of the browser.
Hover over Zoom and then click Reset.
Refresh if needed.
Internet Explorer:
Click the View tab on the top left side of the browser.
Hover over Zoom and then click 100%.
Refresh if needed.
If the problem persists, try clearing your browser's cache and cookies or try a different web browser.
If that is not successful, please visit the Technical Support FAQ for more information.